Get Motivated
<![if !vml]>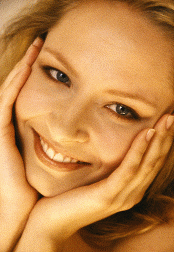 <![endif]>
Motivational Tools:
_______________
_______________
Choose a blog station:
∑ Letting it go
∑ Starting Over
<![if !vml]>

<![endif]>
Today is:




(Podcast Feed)

For past shows click here.

Week of

Show 49! In this episode Coach Amy Renee talks about ice storm 2013!! We thank you for your support. Donít forget to tell all of your friends, family members, co-workers etc., all about Her Talk Radio!

For more information click here.
Important:
When you click on the ďLISTENĒ button it will open up another window to launch our radio player. If your browser blocks the pop-up window, click okay to allow access for the window to open or hold down the shift key while clicking on the link! If you have trouble with this action visit our 'How to Listen' page. Enjoy!
After the show

Online Workshops

Site Map
Featured Books
Visit our bookstore for
more books
Words of Wisdom
Motivational Video
<![if !vml]>

<![endif]>
Feel free to repeat the following affirmations.
<![if !vml]>

<![endif]>
If you believe it, you will achieve it!
_________________________
Feel free to participate in one or all of our challenges below to help motivate greatness within you!
<![if !vml]><![endif]>

Fitness challenge.

Walk 45-minutes each day this month. You can walk with a friend, walk to your favorite tunes or walk with your children, you choose.

<![if !vml]><![endif]>

Health challenge.

This month implement more fruits like strawberries, blueberries and cranberries and so forth into your diet. These fruits are filled with antioxidants that are good for the body. Fruits can also keep you feeling full and satisfied.

<![if !vml]><![endif]>

Family challenge.

Have game night one night out of the week. You can play board games or the Wii, X-box etcÖ The goal is to make time with the family and have fun.

<![if !vml]><![endif]>

Go for the goal challenge.

What goals do you want to accomplish this month? List 2-5 goals that you want to accomplish. Make sure they are realistic goals. Once you reached your goals celebrate your accomplishments by letting everyone know that you went for your goal(s) and you did it!

<![if !vml]><![endif]>

Make an appointment with yourself, challenge.

This month make an appointment for yourself! Itís very important to take some time to take care of you! Try engaging in a long hot bubble bath, read a book, go shopping, get your hair or nails done, indulge with a soothing body massage, get a pedicure, check out a movie or dine out. Just be good to yourself so you can be there for others.

<![if !supportMisalignedColumns]>
<![endif]>